If your living room looks a bit passé or your home lacks character and personality, and you feel it needs a makeover, then our home decor team will deliver exactly what you need.
Among the products of the many companies we are the official reseller for you will undoubtedly find that something special that will give your home a fresh, new and more inspiring look. We are with you through every step of the process and will assist you in making the choices that best suit your needs and tastes. We also offer a comprehensive range of home furnishing elements that make a statement: wall papers, decorative panels, small accessories, rugs and curtains that will make your living areas look cozier and warmer.
WHAT WE NEED FROM YOU:
Floor plan view and dimensions (possibly in dwg format) of your home, of the room or the retail premises that need to be restyled, indicating the location of fixtures (toilet drain pipes, heaters, electrical panel etc.), possible structural constraints (columns, windows, French windows, etc.), ceiling heights, and placement and swing direction of doors and windows (including window sill height).
Panoramic photos that give us an idea of how the space is set up (no less than 10 photos).
WE WILL PRESENT you with a 3-D rendering of the project with color references (RAL / Pantone color matching systems or some of the best known color cards), materials, finishes
and some simple changes and quick fixes that could give a stylish new feel to the spaces you want to renovate.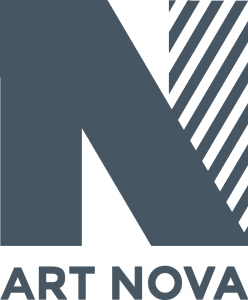 ART NOVA combines the sartorial approach typical of bespoke pieces of furniture and the remarkable accuracy of mass-produced items – two features that highlight the quality and flexibility of its products.
Since 1976, creativity, style and design have been the epitome of the know-how and expertise of the company.
ART NOVA is not only the number one partner worldwide for exclusive showrooms but also a reliable partner in custom-made design projects.